IAF-ILAC return to in-person meetings
May 22, 2023

The pandemic caused a shift in so much related to the the conformity assessment sector that the post-pandemic world means taking so many things forward in different ways.
But, at the same time, the complete change that the pandemic caused for certain ways of working demonstrated that there are different benefits from various methods, whether new, old or hybrid.
Whilst very obviously this relates to auditing – as discussed in the IIOC paper Transformative Technology Techniques – it also relates to how the accredited conformity assessment sector manages its work and moves forward. So during the first week of May 2023, IAF and ILAC had their first in-person meetings since October 2019.
Whilst so much IAF activity has been carried out remotely over the past three years, being able to meet and discuss things in-person gave a richness to the debates and discussions which can be diminished without the face-to-face contact.
The meetings which ran from 1-8 May 2023 saw IAF Committees, Working Groups and Task Forces debating numerous issues. These issues included strategic issues such as the formation of the new body by IAF and ILAC formally joining together and the IAF CertSearch database. They also included the operational matters such as the individual IAF documents which build the trust in the accredited conformity assessment system and the multilateral agreements, delivering harmonization, equivalence and strength to the system.
To give a flavour of the meetings, various video updates from the IAF/ILAC 1-8 May 2023 Mid-Term meetings see the Chairs and Convenors discuss what has developed from the meetings . These updates include IIOC representatives, including  Marcus Long as the IAF Conformity Assessment Advisory Committee Chair,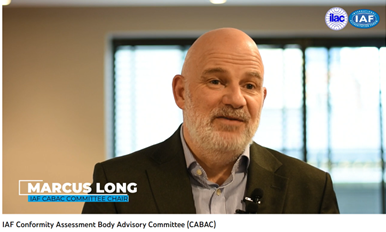 Guillaume Gignac IAF Management System Certification Working Group Co-Convenor and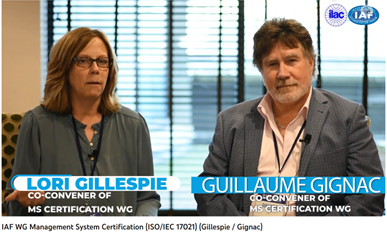 Leo Omodeo-Zorini, IAF Audit Duration Task Force Co-Convenor.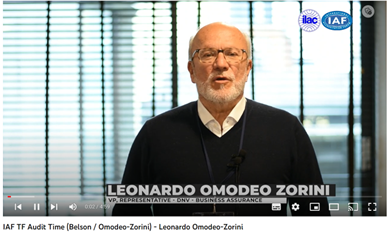 .
IAF will continue to work on the key strategic and operational issues both online and again in-person when the IAF-ILAC Annual Meetings are held in November 2023.