DEKRA 2022 results
May 11, 2023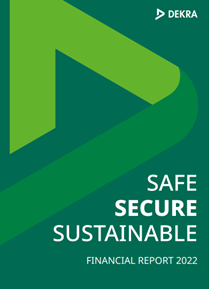 IIOC member DEKRA reports on its 2022 performance
Group revenue increased 7.4% to 3.8 billion EUR.
DEKRA reports that 2022 was a, 'challenging financial year characterized by a number of simultaneous global crises'.
Of this revenue growth, 'A 6.8% proportion of the revenue growth is derived from organic growth (prior year: 10.5%). Besides the expansion of business activities and volumes, price increases also contributed to this growth. A 0.1% proportion (prior year: 0.2%) of the growth was contributed by acquisitions made in the financial year and the full inclusion of the companies acquired during the previous year. Changes in exchange rates had the effect of increasing revenue by 0.5% (prior year: 0.2%)'
Geographically, DEKRA's business, 'Of the six Regions, Germany is the major market region with revenue of more than 2.4 billion euros, followed by South-West Europe (which also includes the Company's second domestic market of France) with 544 million euros. DEKRA generated revenues of 365 million euros in the North-West Europe Region and 171 million euros in Central East Europe & Middle East. The other markets that DEKRA focuses on besides Europe include the Regions of APAC (Asia-Pacific) and the Americas. APAC achieved revenue of 244 million euros and the Americas achieved 114 million euros'.
As regards the outlook, DEKRA state, 'Optimistic outlook for fiscal year 2023: DEKRA expects mid-to-high single digit revenue growth'.
The full annual report, financial report and press release are available on the DEKRA website here.